The Top Blogs To Follow For Better Posture And Flexibility
If you suffering from from the myriad of foot problems out there, like: Achilles Tendonitis, Plantar Fasciitis, Forefoot Varus, Sesamoiditis and even Flat Feet. 
Then Yoga/Pilates/Physical Therapy can be excellent tools to correct your bio-mechanical deformities and injuries.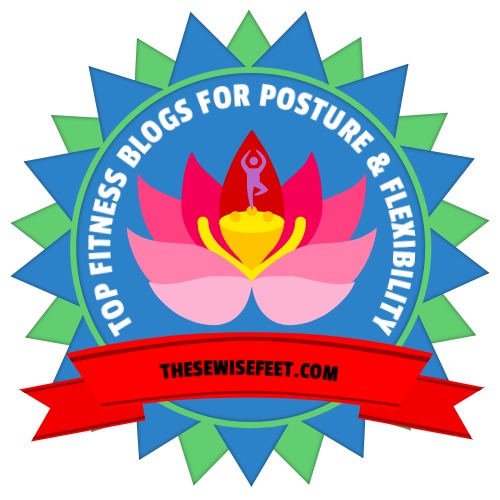 Share this Award on your Website by 'Copying' and 'Pasting' the link below.
Poses like the Chair Pose, Tree Pose, Warrior Pose, Half Moon Pose and Eagle Pose help create awareness of your Foot Tripod (something I talk a lot about in my blog). Thus improving balance, stability and overall posture.
Furthermore, poses like Downward-Facing Dog and Dolphin Pose are excellent stretches for the calf muscles.
While the benefits of these practices stretch far beyond the aforementioned posture and flexibility, getting started with the right information is utmost importance.
So without further adieu, here are the top blogs you should be following in order to improve your posture and flexibility.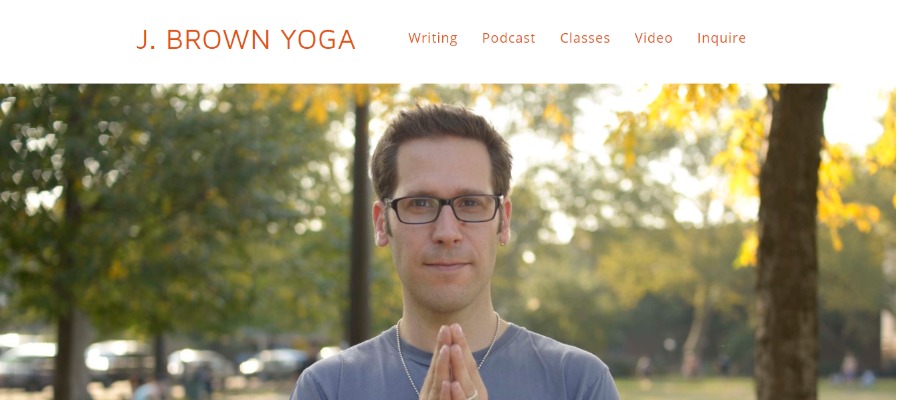 J.Brown breathes yoga. His quest to heal his body and mind led him to proficiency in both Ashtanga and Iyengar styles of yoga – power and alignment. But several injuries later, J realized that neither power nor alignment alone was the answer. This drove him to India where he was exposed to the traditions of the great T. Krishnamacharya "teacher of teachers". J teaches a form of yoga that adapts to the individuals needs. The video series available on his website is nothing but a work of art. Taking the practitioner through a safe and effective yoga practice that progresses in difficulty and time. It is adapted to suit various body types and takes you through J.Brown's personal core practice sequences. You can check out the the trailer to his video series on J.Brown's blog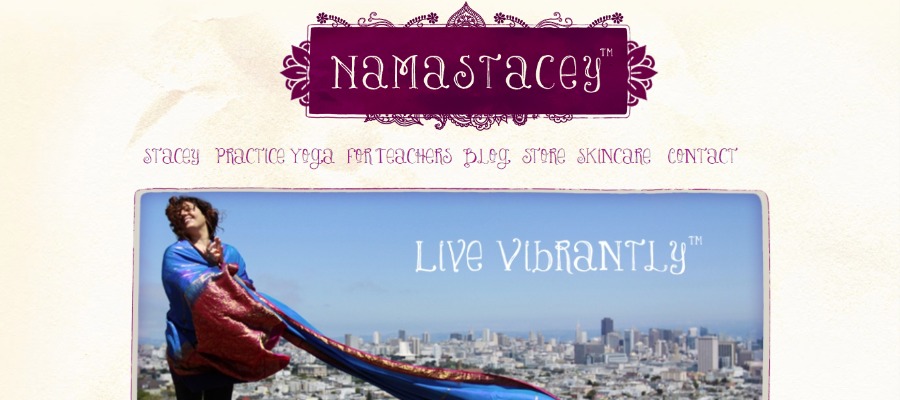 Stacey's website is a treasure trove for those curious about yoga. Her "Yoga Anywhere" section is one of the best free resources on this list. It allows anyone – Yogi or otherwise to take 5 minutes off their daily routine and stretch. As you sieve through her blog, you will find many important tips and tricks that will get your body back into natural alignment. Make sure to check out Stacey's Yoga Anywhere section.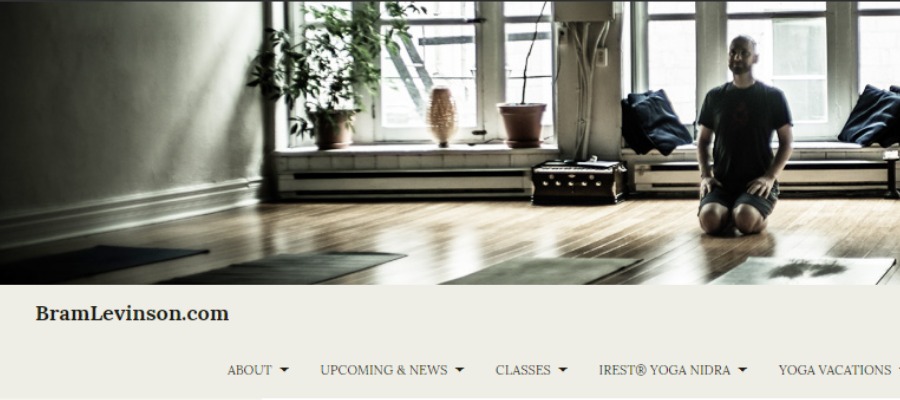 Bram is an internationally acclaimed author who's ideas will make you want to stop and take a wonder. His concept of "life's echo" definitely got me thinking. You can watch his talk on "Echos: What Remains Of Us" here. Bram is more than just a yoga practitioner. His words as a mentor, blogger and teacher will set you on a path to mental and physical transformation.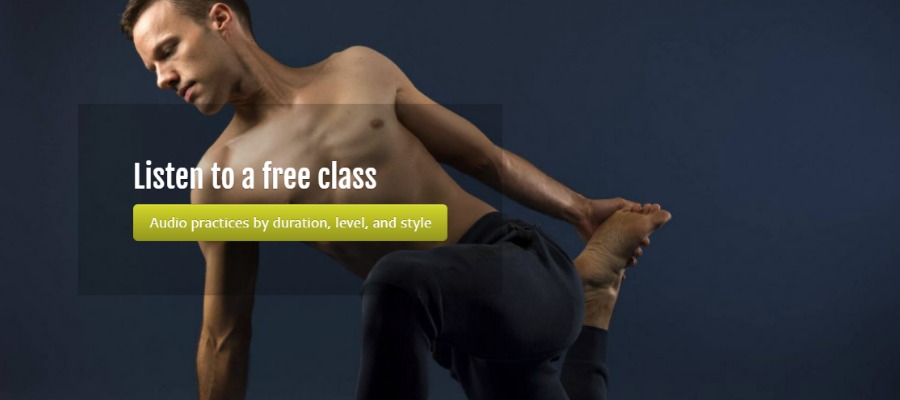 Adam Hocke is a yoga veteran. He has been practicing Vinyasa flow yoga since 1999 under the tutelage of Jason Crandall. Adam's teaching philosophy involves the development of mindfulness on and off the mat. Being a certified restorative yoga teacher, Adam regularly contributes to magazines and web publications on yoga. Adam's blogs explores traditional practices from a modern perspective. Check out his podcast episode 76 – "Lift'em up flow" for foot arch exercises. You can check out Adam's website and his podcast at https://www.adamhocke.com/ep-76/.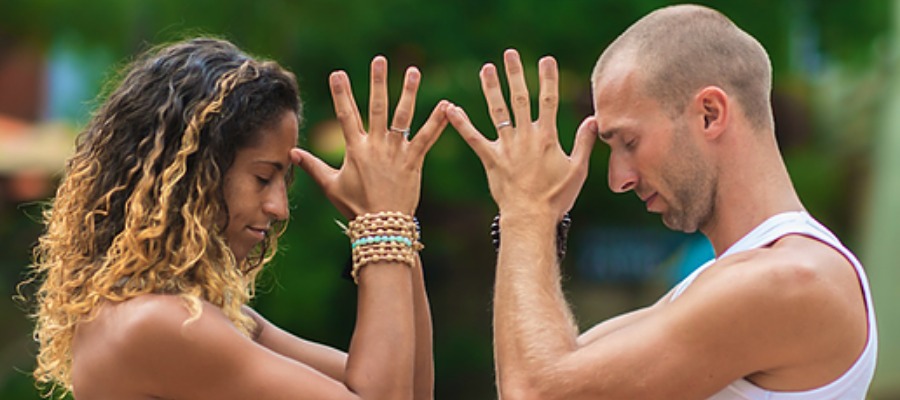 Honza and Claudine have created a course known as ACROVINYASA – Yoga from earth to air. Their course is truly artistic and explores a variety of subjects in the practice of yoga in which Honza and Claudine take you through each pose, step by step. ACROVINYASA starts with the foundations and progressively guides you into an intermediate and then advanced practitioner. This is a great course for those who are curious about a form of yoga that embodies an artistic playful spirit.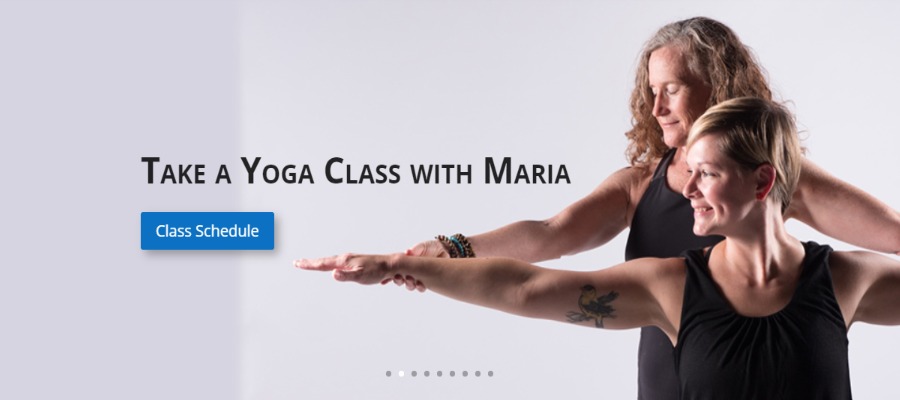 Speaking of flexibility Maria's favorite pose (which is the name of her blog) stretches and strengthens almost every muscle in your body. Maria started yoga to heal tightness and pain in her back, neck and shoulders. Being incredibly inflexible herself, Maria has struggled through the pitfalls of all new practitioners – falling off and getting back on the horse again. Maria is now a certified yoga instructor who to demystifies the practice, thus making it accessible to one and all. She also has a great guided meditation video on her site along with an excellent pre-meditation warm-up routine.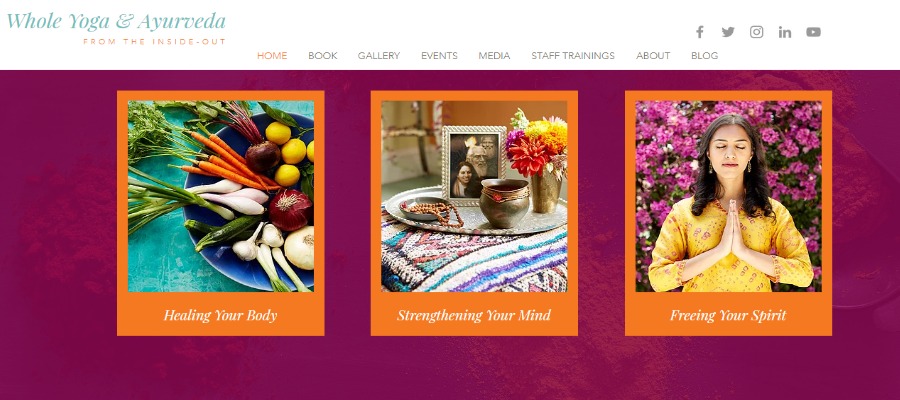 If you're looking for a holistic view on yoga as a lifestyle, look no further than Ananta Ripa Ajmera' blog. Ananta is a Certified Ayurveda Health Practitioner and Yoga Instructor who has studied under the tutelage of Aharya Shunya, a renowned yoga master. Ananta's book – "The Ayurveda Way" offers 108 Practices from the world's oldest healing system for a balanced lifestyle. Her post on the "5 Ayurvedic Spices Every Kitchen Should Have" has one of the spices that I highly recommend. An excellent website if you're looking to be healthy inside and out.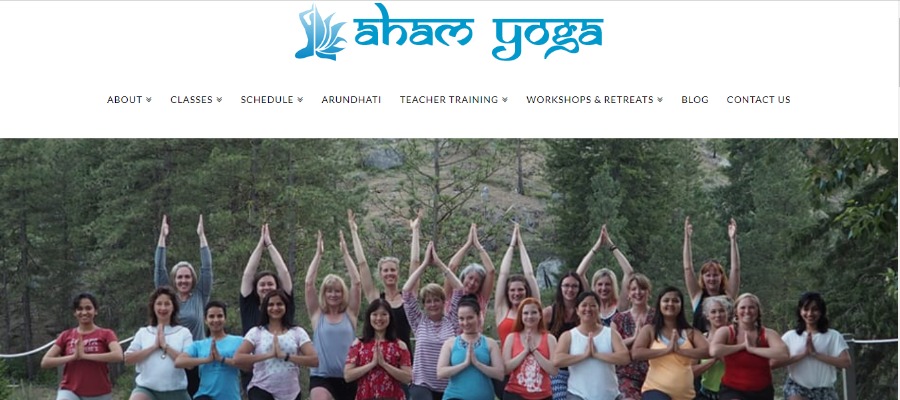 Arundhati Baitmangalkar's base is in dance. When her dance injuries pushed her to explore yoga, Arundhati didn't look back. She is now the founder and lead teacher at Aham Yoga. She also runs a successful blog on her website and is known for being able to simplify yoga to suit her student's needs. Being born and raised in India, Arundhati has trained in the Vinyasa and Hatha styles under renowned yoga masters. Her post on the "Best hamstring pose" will do a lot of good to those suffering from plantar fasciitis. 
Eve Jhonson is a certified yoga instructor with 12  years of teaching experience under her belt. Eve's blog is dedicated to cultivating a usable yoga practice, 5 minutes at a time, within the confines of your home. You can get her amazing 5 minute yoga download, which consists of eleven segments that will allow you to weave your very own practice together when when you're ready to take it to the next level. Eve believes that "Five minutes a day, every day, devoted to a yoga practice, is long enough to change your life".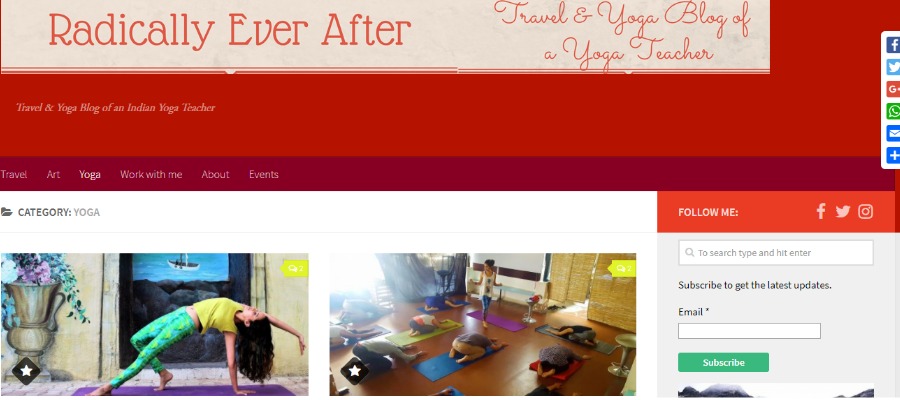 Namita Kulkarni is a yoga teacher with the spirit of adventure in her soul. Her blog  showcases snippets from her various (mis)adventures across the globe. Namita is not only a yoga teacher but an ongoing student of the art as well. Apart from learning from various teachers around the world, she has also completed more than 610 hours of Yoga Alliance certified teacher training.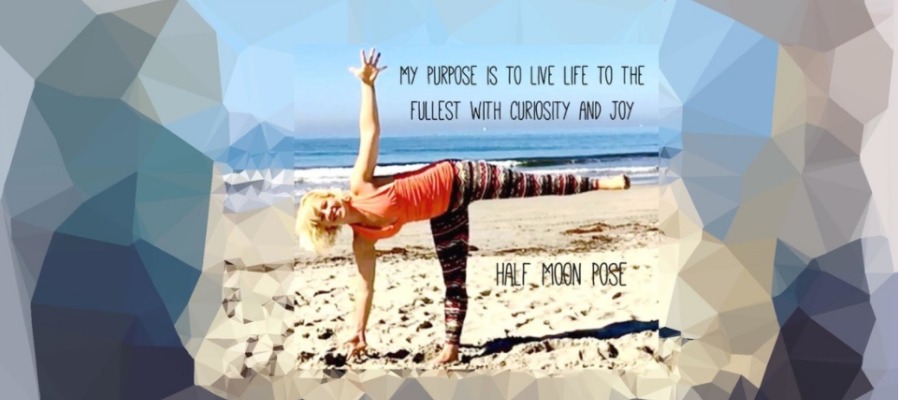 Hannah Faulkner was on a path many of us are all too familiar with. She was working a stressful job, drinking any free time away. Although she was in a noble profession, respite only came from a yoga class she joined in 2011. Hannah slowly realized the power of her yoga practice, gaining flexibility and control over her life. She now teaches classes which she then translates into her weekly updated blog. She now lives by the motto – "The brave alone enjoy the world". Will you be brave enough to take your health into your own hands? Visit Hanna's blog to find out: www.halfmoonyogaandart.com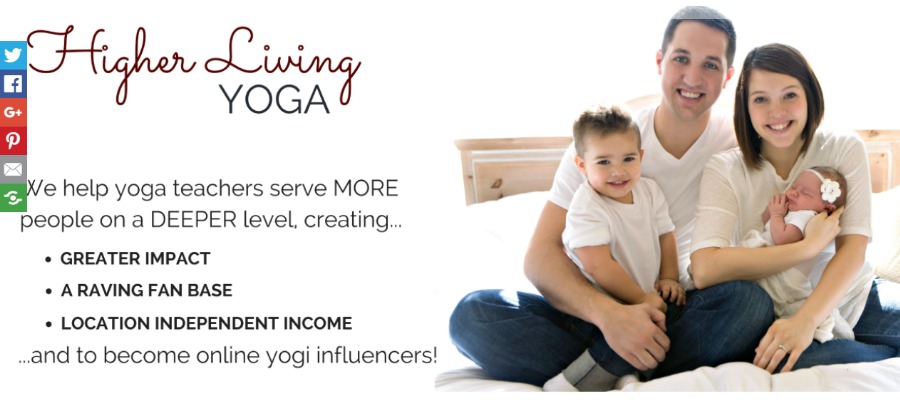 Matt & Seantay Hall's blog contain topics as simple as "picking the right yoga mat" to ones as complex as "understanding the science of meditation". Albeit written in an easy to understand format. I personally enjoyed reading their "bedtime yoga sequence" and have used it before taking a nap. They also guide experienced yogis on how to set up and run their online business.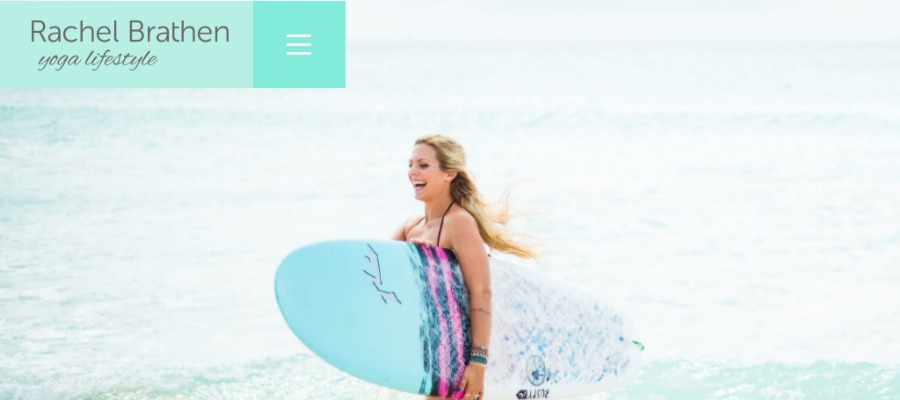 Rachel Brathen's dedication to the mastery of her practice is unquestionable. She has been practicing yoga ever since she was a teen. 2 million subscribers, a New York Times best-seller and a successful crowd-funded yoga project later, Rachel hasn't forgotten her roots. She runs 2 non-profit organizations for social and animal rights alike. Rachel's very own practice of SUP yoga is perfect for all you beach bums out there. It involves standing on a paddle board, performing core work and breathing techniques for the perfect alignment practice.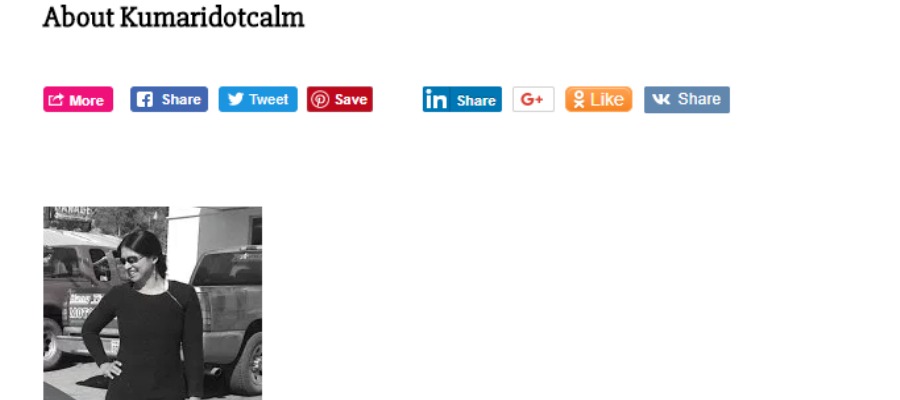 Kumari focuses on the functional aspects of yoga. She is also a huge proponent of self improvement and is a champion against substance abuse. Her blog will help you improve your flexibility and range of motion. Like many on this list, it was a traumatic injury that led her to explore a practice in yoga. Kumari's classes will help you feel more in tune with and comfortable in your body.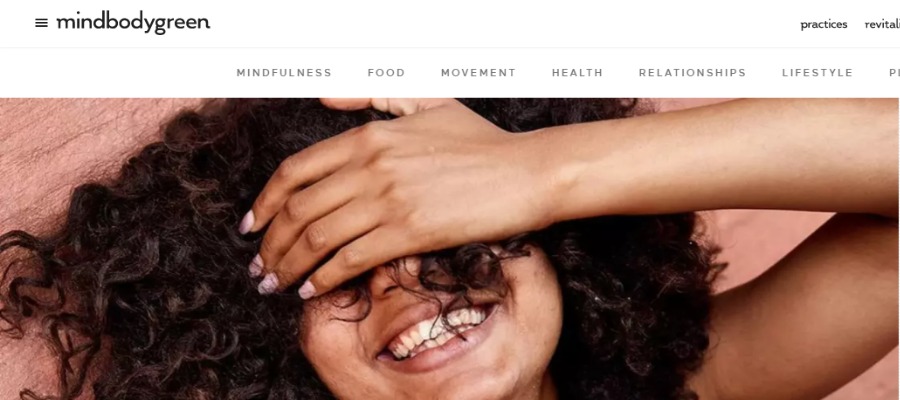 Jason and Colleen run mindbodygreen, a website that takes a 360 degree to wellness. On mindbodygreen, you will find a lot of free as well as paid content related to health. From movement to mindfulness, this is a well rounded website that will give you a great start on your journey to achieving a supple body.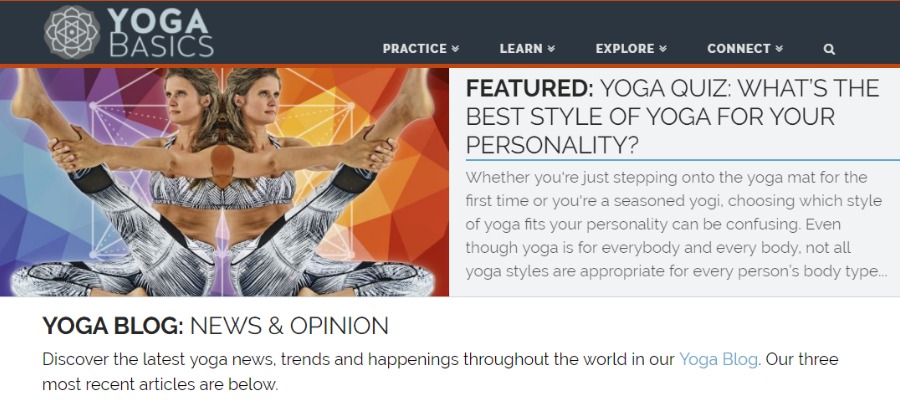 The articles on Timothy Burgin's website is a culmination of his life's passions. Timothy has been teaching yoga from more than 19 years. As the name suggests, the website is beginner friendly and takes you through the steps of finding which yoga style suits you best, all the way to reviewing books and finding classes near you.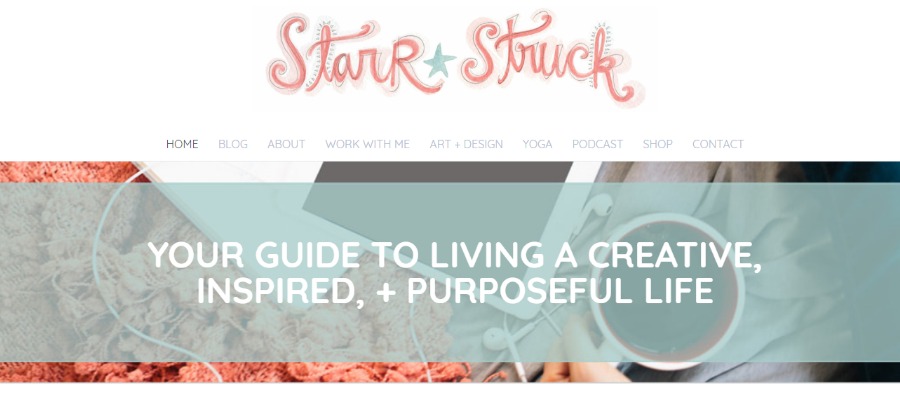 Marry Catherine Starr is a Vinayasa yoga teacher that lives and works in Cape Cod. Marry's website offers audio yoga classes as well as videos. Her YouTube channel is an excellent resource for those of you looking to fine-tune your yoga poses.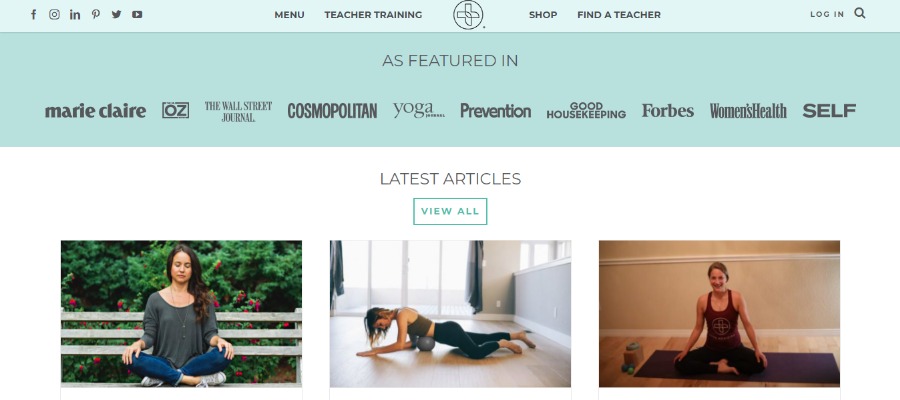 Tiffany Cruikshank's blog can be easily overlooked by a new visitor. Although the website aims at teacher training, the blog covers a wide range of topics from yoga gadgets to yoga for athletes. They have a comprehensive body of work that can be used by new and weathered yogis alike. Their modern take on yoga will give you a deeper understanding on the integration of eastern & western methodologies. Visit Tiffany's blog at: https://yogamedicine.com/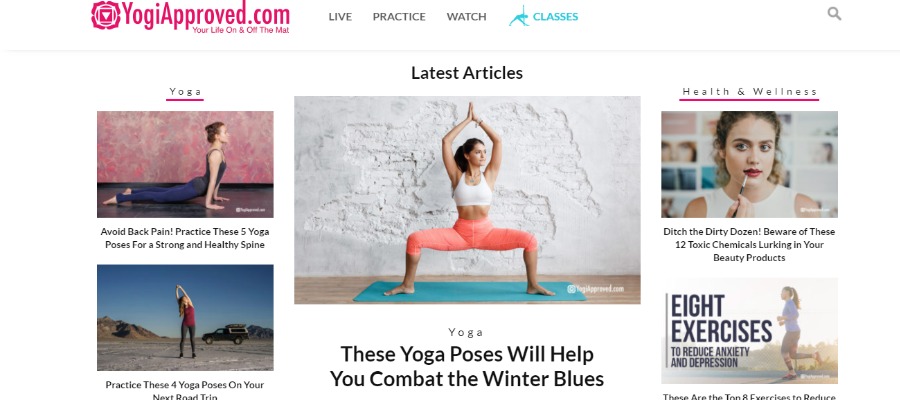 Yogi Approved is a comprehensive online yoga resource that covers a wide range of topics. It is a great resource for a variety of yoga poses. If you're not much of a reader, you can check out their library of free videos that include complete yoga routines.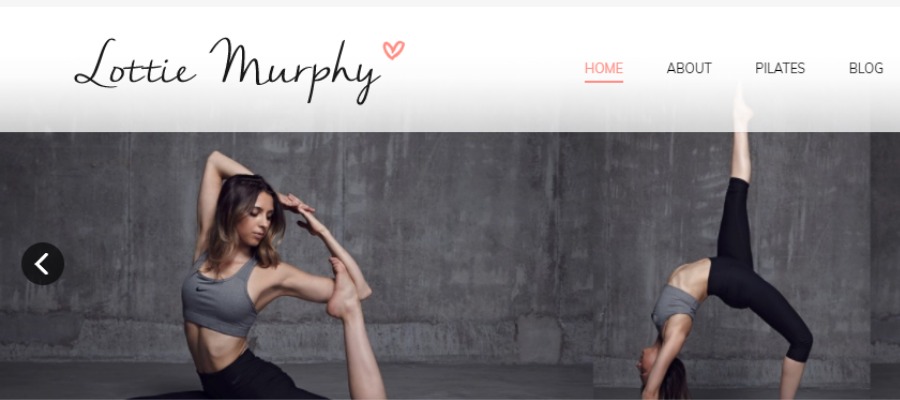 Lottie Murphy is a Pilates superstar living in London. Her website is an excellent resource for those of you interested in trying out some simple Pilates routines. Her videos guide you through routines that are geared towards posture and core strength.